How many of you know Mohana Bhogaraju? Well, she was born and brought up in Eluru, India. People know her because she is a famous Indian playback singer. We did our research and found out that she has sung a plethora of songs to date.
Mohana has sung about seventy songs in Telugu, Kannada, and Tamil movies. In addition to this, she has also sung some soothing devotional songs. One of her very famous songs is from the film Bahubali named "Manohari". The singer gained a lot of popularity after this song and she also won an award. The name of this award is the Radio Mirchi- Mirchi Music upcoming female vocalist 2015" award in the cinema of Telugu.
Born and brought up in Eluru, Andhra Pradesh, Mohana moved to Hyderabad and is residing there only. She completed her education at Bhojreddy Engineering College. From this college, she earned her bachelor's degree. In addition to this, she also completed her MBA from Osmania University.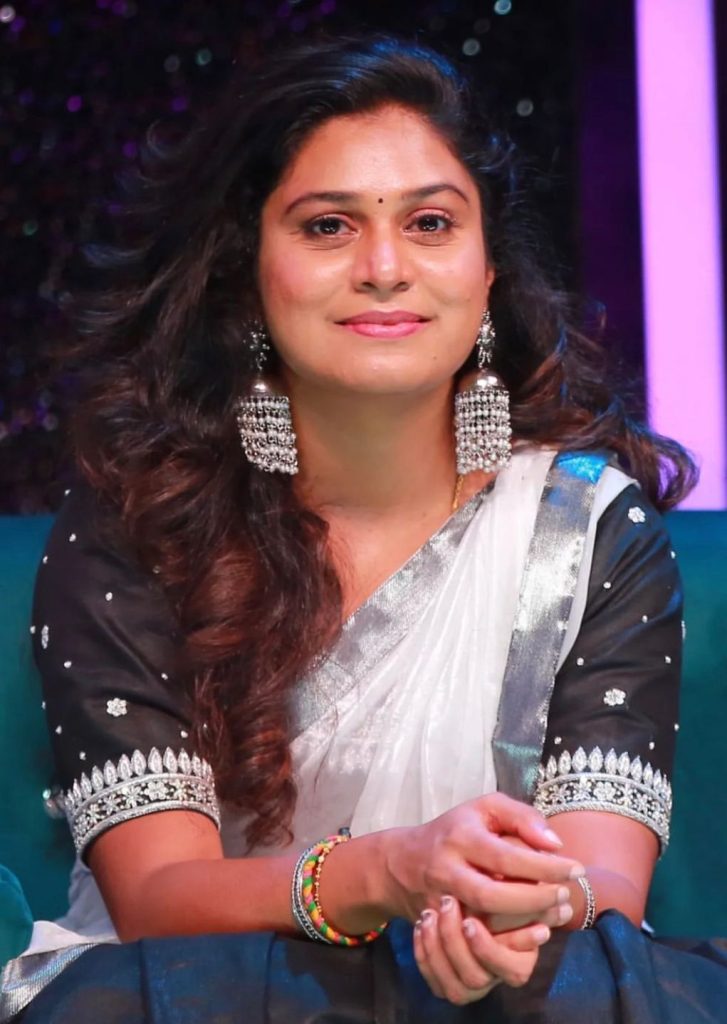 Since her early days, Mohana was only interested in music. This was one reason why she always use to take part in a number of singing competitions. These competitions were held in her school. In addition to this, she also went to certain auditoriums and Thyagaraja Ghana Sabha and Ravindra Bharati were some of them.
Do you wish to know more about Mohana Bhogaraju? Keep reading this article because we have mentioned everything here.
Wiki of Mohana Bhogaraju
| | |
| --- | --- |
| Real Name | Mohana Bhogaraju |
| Nick Name | Mohana |
| Age  | 34 years as of 2022 |
| Gender | Female |
| Profession | Singer |
| Famous for | Singing |
| Date of Birth | January 25th, 1988 |
| Birthplace | Eluru, Andhra Pradesh, India |
| Zodiac Sign | Capricon |
| Hometown  | Hyderabad, Telangana |
| Current residence  | Hyderabad, Telangana |
| Nationality  | Indian |
| Religion  | Hindu |
| Siblings  | Not known |
| Marital status  | Married |
The career of Mohana Bhogaraju
In 2013, Mohana began her career. Her debut song may be heard in the film Jai Sriram. Following her debut singing Manohari (song) from Baahubali: The Early stages, she became widely famous among the general public. Since then, there has been no looking back, and she has added more well-known Baahubali songs to her collection. 
The radio station Radio Mirchi charted her song "Bale Bale" from the film Bhale Bhale Magadivoy. She also performed Mast Qalandar's reprise. With over 37 Telugu movies including her voice.
Using her calming vocals, singer Mohana Bhogaraju, who already has sung hit songs like Manohari (from Baahubali 1) and Dikka Dikka Dum Dum (from Soggade Chinni Nayana), remains to make an impression.
In 2013, Mohana started her professional career. She sang her first song in the movie "Jai Sriram" under the direction of music director Balaji Dhake.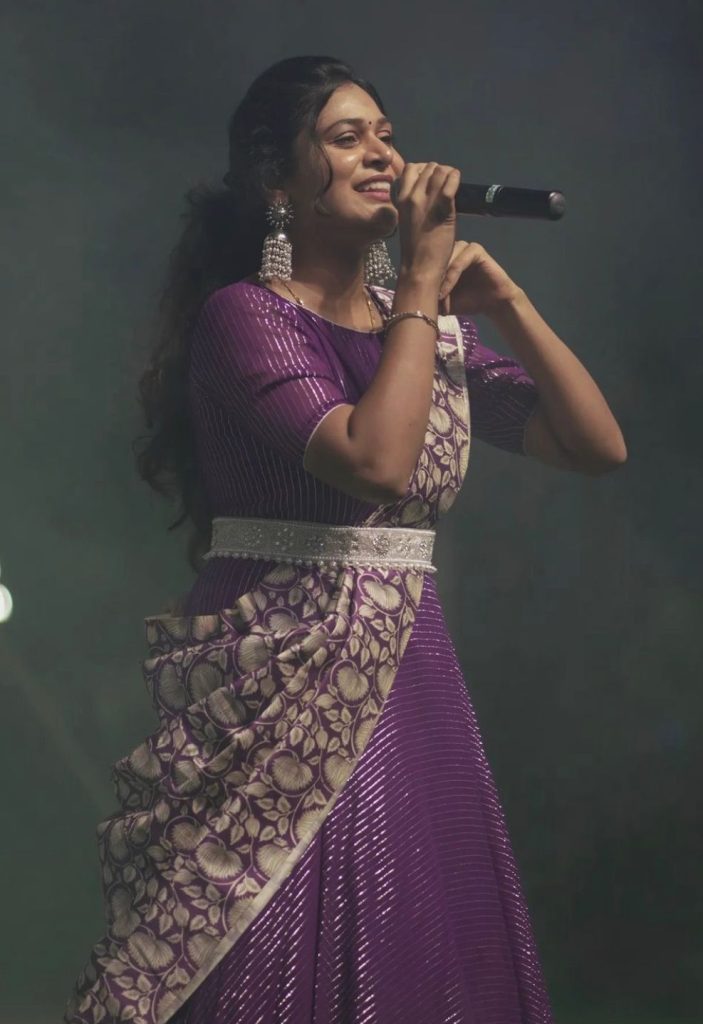 Mohana took approximately 2 breaks after recording her debut song and joined a job training program. She later handed Keeravani a CD comprising her songs with the aid of Ramya Behera, and when he heard her voice and saw her singing, he welcomed her into his team.
Mohana likes the food and music of Punjab. Numerous Punjabi songs are also featured on her channel, including her upbeat rendition of Mast Qalandar. She says she goes to Amritsar frequently.
More than 109k people follow Mohana Bhogaraju on Instagram, where she posts informal images, music videos, and more.
Awards and nominations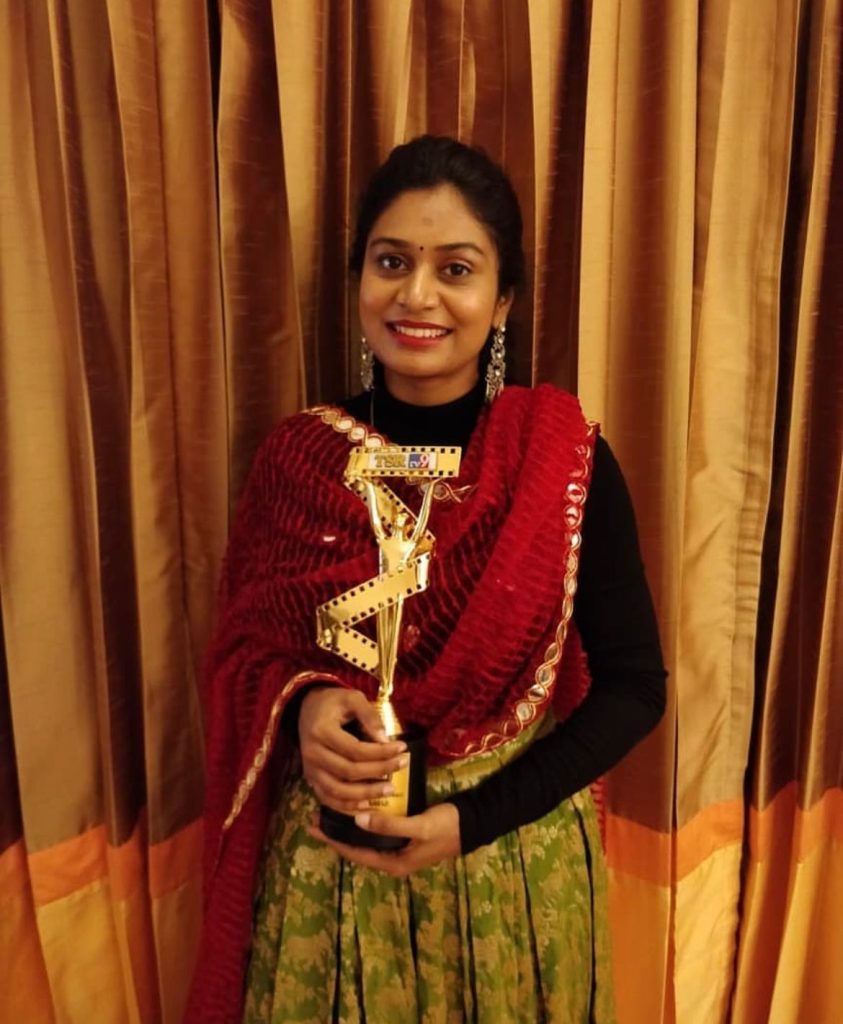 Social Media of Mohana Bhogaraju
We went through her social media accounts and found that she has 117k followers on Instagram. However, we could not find his account on other platforms like Facebook and Snapchat. Do check out his Instagram account to bless your eyes with the content.
| | |
| --- | --- |
| Instagram | mohanabhogaraju |
| Facebook | Not Known |
| Snapchat  | Not Known |
| YouTube | Not Known |
The Ending Word
Are you someone who wishes to become a prominent singer like Mohana? This is your chance to get started and shine bright in the future. With that being said, we hope this piece of article has been informative for you. Do you want to collect information about Mohana Bhogaraju and more? Do nothing but visit a wonderful website known as Poxolo.
Poxolo is a website that is not only wonderfully built but also covers various genres. Some of them are social influencers, TikTok personalities, celebrities, technology, and more.
All the content that is posted on this website is written by knowledgeable and skilled writers. In addition to this, the content we post is crisp and informative. Henceforth, we bet you will be happy to read the content. Thus, wait no more and get started today. We will be more than happy to have you on board.