Who is Urfi Javed's father? How did she started her career? This article will answer all the questions. Urfi Javed is an Indian television actress known for her different dressing styles and outfits. She has been a part of various shows including Aye Mere Humsafar, Chandra Nandini, Jiji Maa, Bepanaah, and Meri Durga.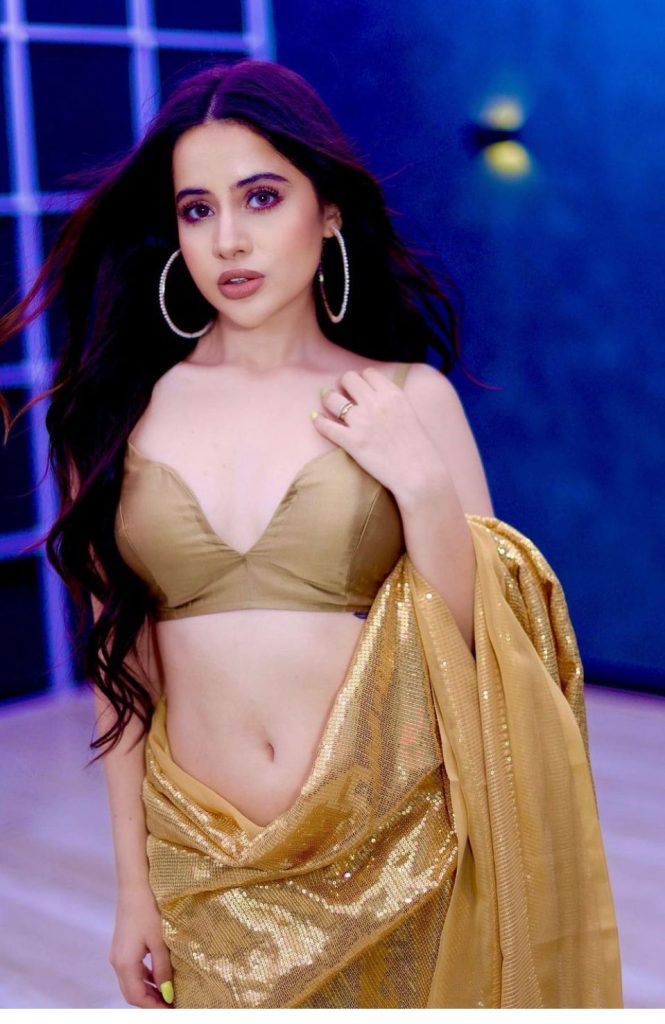 It was in 2015 when Urfi started her career with a show called Tedi Medi Family. Born in 1996, October 15, Urfi has entered the world of Stardom since she has been seen in Bigg Boss OTT.
She was born and brought up in Gomti Nagar, Lucknow. Her schooling was completed at City Montessori School, Lucknow. In addition to this, she completed her graduation from Amity University, Lucknow.
Urfi Javed Wiki
| | |
| --- | --- |
| Name | Urfi Javed  |
| Nick Name | Urfi |
| Born on | 1996, October 15 |
| Birthplace | Lucknow |
| Profession | Actress |
| Famous for | Bigg Boss OTT |
| Parents | Not known  |
| Siblings | Not known  |
| Zodiac Sign | Libra |
| Marital Status | Single |
Biography of Urfi Javed
Urfi Javed was born in Lucknow on October 15, 1996. Since childhood, she was very fond of dancing and acting. This is one primary reason why she decided to enter the industry in Mumbai.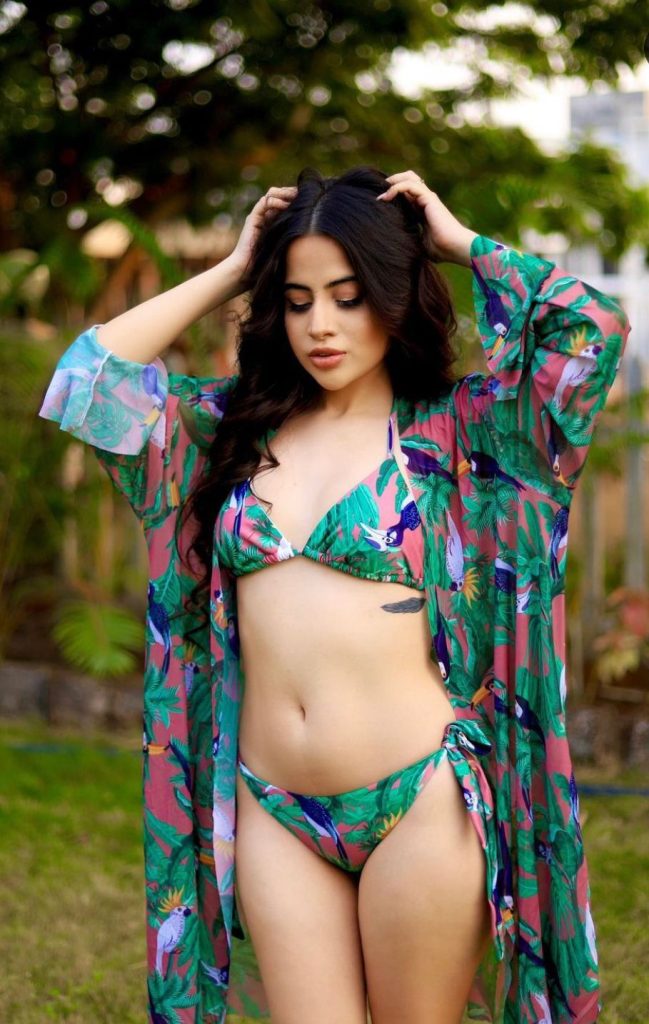 Urvi started her career by playing a cameo in a show called Tedi Medi family. After this show, she got love and fame. Then later on she became a part of numerous shows including Chandra Nandini, Jiji Maa, Bepanaah, and Meri Durga.
Urfi Javed's education
Urfi completed her early education at City Montessori School, Lucknow. After her schooling, she pursued graduation in Mass Communication from Amity University, Lucknow.
Everything went pretty well during her study days. However, Urfi's life took a major turn when she was in 11th class. Someone uploaded her pictures on an adult website. This was when she entered the depression and took steps that had severe outcomes.
According to the research, it was also said that Urfi's father started beating and torturing her. This was soon after her pictures got viral.  For straight two years, Urfi was tortured physically and mentally. But this did not stop her from completing her studies.
| | |
| --- | --- |
| School | City Montessori School, Lucknow |
| Graduation | Mass Communication from Amity University, Lucknow |
Urfi Javed Father
Urfi Javed father's name is unknown. However, according to the information we have collected, it is said that her father use to torture her after the pictures were posted on an adult website.
Everybody in Urfi's family started to call her a pornstar and this girl lost hope. Not only this, Urfi's relatives started making negative comments about her. Finally, to get rid of all this, she ran to Delhi and stayed there for some time.
When Urfi reached Delhi her career changed for the good. She got a job at a call center. Later on, she started to work as an assistant with a fashion designing company. This was when her life took a major turn and she was finally happy.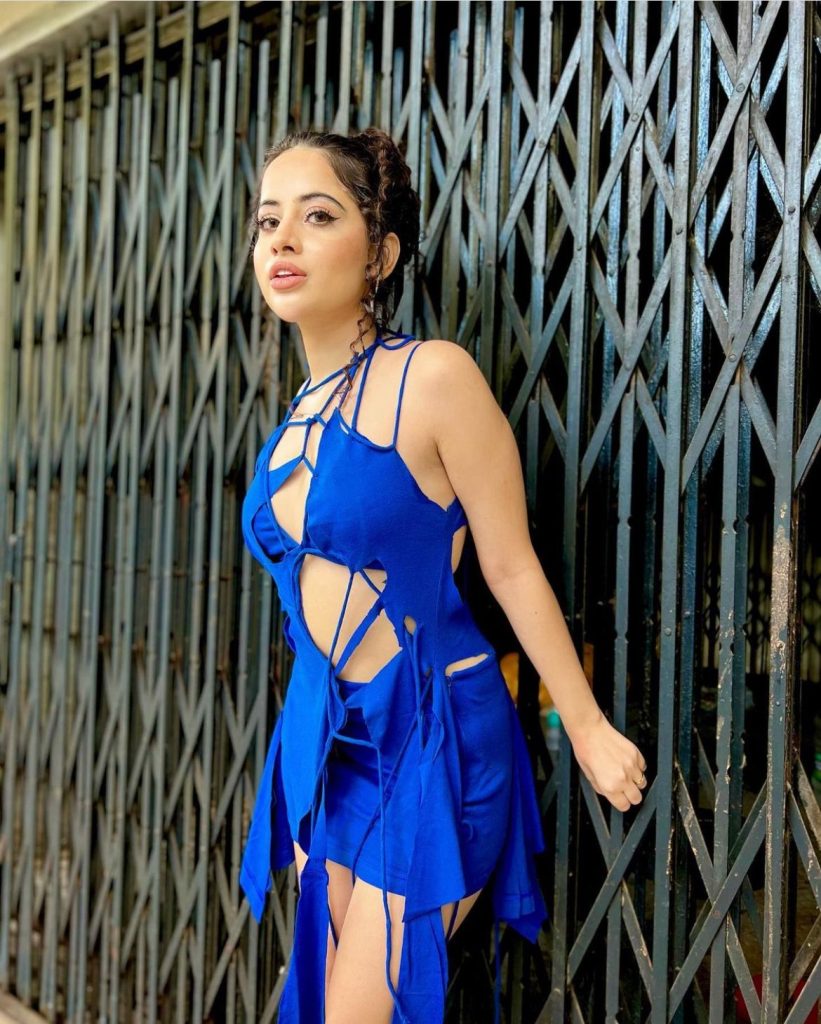 The career of Urfi Javed
After working in Delhi, Urvi moved to Mumbai in order to explore her options. She started working for fashion designers. As an outcome, she walked on the ramp for most of them and this is how she got to work.
Once Urfi got to walk on the ramp, she tried auditioning for different shows. Finally, after all the hard work she made her debut in the television industry with a show called Tedi Medi Family.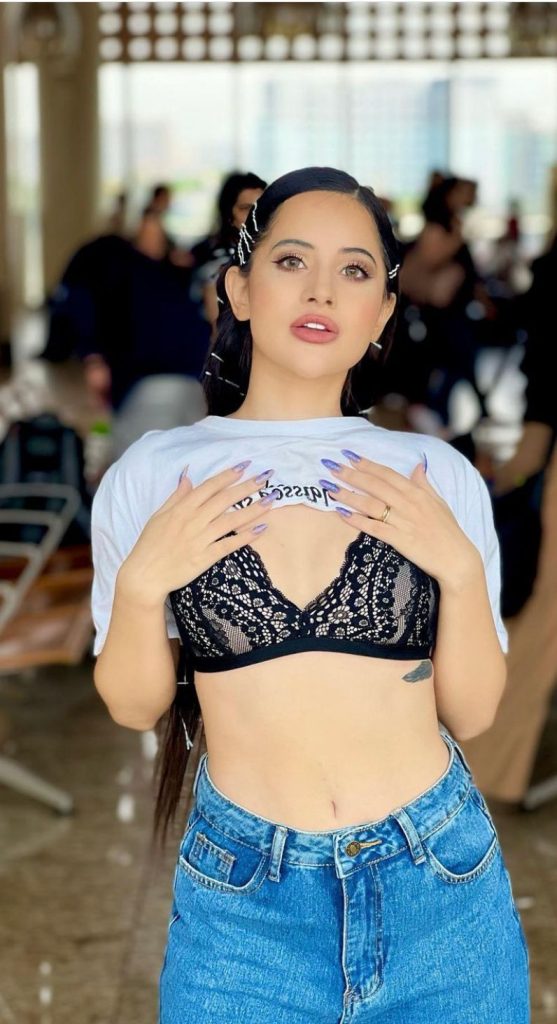 Then in the year 2016, Urfi again played a role in Bade Bhaiya ki Dulhaniya as Avni. In the same year, she worked in another show named Chandras Nandini. Her role in this show was Princess Chaya.
Urfi Javed also worked in Meri Durga, Saat Phero ki Hera Pheri, Jiji Maa, Yeh Rishta Kya Kehlata Hai, Aye Mere Humsafar, and Kasauti Zindagi Ki.
Urfi Javed came to the limelight completely after she entered Bigg Boss OTT as a contestant. The lady was eliminated from the show in no time. However, more people started knowing her because of this show only.
Physical Stats and Body Measurements of Urfi Javed
Urfi Javed is 26 years old as of 2022. According to the research, she is considered to be a very fit actress. This is because she has a wonderful fitness routine that is followed every day by Urfi.
Urfi is also practicing pilates and yoga. This is because she likes to stay fit and healthy and would like to keep it that way. Apart from this, she believes in consuming a healthy diet.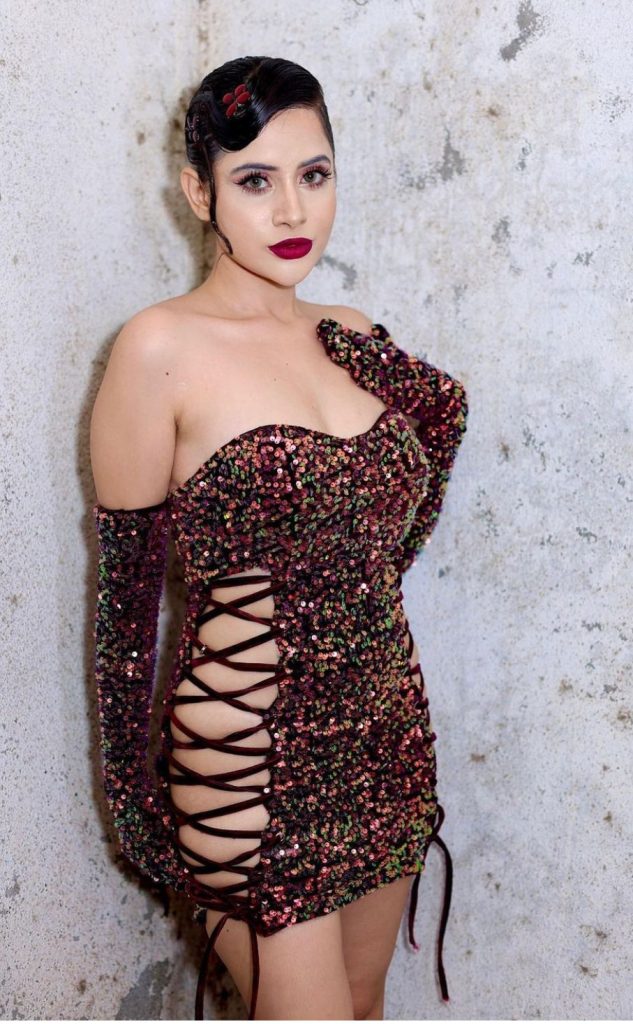 Her height is 5ft 5 inches. She weighs around 55kg. In addition to this, her body measurements are 34-26-34. Both her hair and eye color are black. However, she has a fair skin tone.
| | |
| --- | --- |
| Height in cm | 164cm |
| Height in ft and inch | 5ft 5inch |
| Figure measurements | 34-26-34 |
| Eye color | Black  |
| Hair color | Black  |
| Skin color | Fair |
Social Media of Urfi Javed
Urfi Javed has a fan following of 3.1M on Instagram. Her fan following is increasing day by day because of the hot pictures she uploads. Most of the pictures are in bikinis and they are sure to blow the mind of the fans.
People are Urfi's beauty fans. In addition to this, they also like how she manages to post pictures by wearing outfits that are weird but still get some attention. However, there are people who leave reviews that leave reviews that she might not like.
| | |
| --- | --- |
| Instagram | urf7i |
| Facebook  | @officialurf7i |
| Twitter  | Not Known |
| You Tube | Not Available |
The Ending Thoughts
Did this article serve you well? We hope yes. Now that you have obtained most of the information about Urfi Javed's father and more. Then now it is time to check out other eminent personalities. However, the question is how to get started.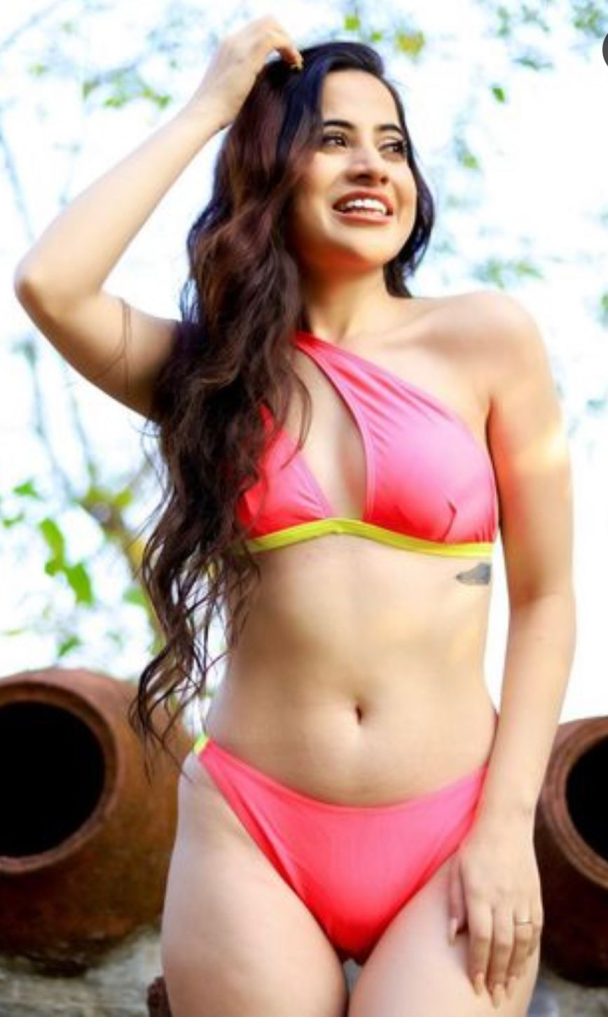 There is no denying that a lot of information can be found on the internet. But one absolutely fantastic platform that has got you covered is Poxolo. This is a website that covers everything about celebrities, social media influencers, TikTokers, and much more.
Note
The information on this page results from thorough research and gathering data from various possible sources. We tried our best to verify our accuracy for everything mentioned in the article, but it is not fact-checked by 3rd party.
I do not want anyone to pick up any misleading information about their favorite celebrities, so you should cross verify any facts mentioned above.